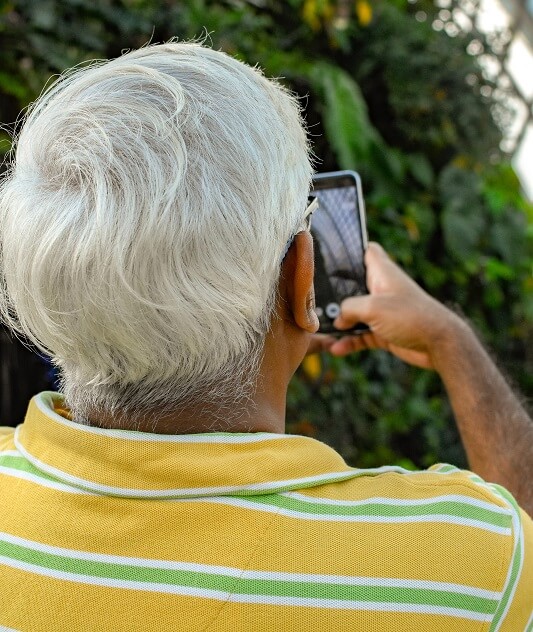 Gone are the days of leaving doors unlocked and not having to worry about securing all electronic belongings. Every year cyber predators get more sophisticated, but one rule still holds true: Most criminals like an easy target. Unfortunately, when it comes to cyber safety, senior citizens are that easy target. Handwritten checks, passwords written on a note taped to your computer, and trusting other online users are all red flags to criminals that they have found their mark. Whether you're of the older generation or you're worried about the cyber safety of an older parent, here are some tips to stay ahead of the bad guys and feel more safe and secure…
Guard Your Passwords
Creating a secure password is the first step to keeping your information private. A secure password is a unique, long (at least 8 characters), and personal code that you create. By personal, this does not mean your birthday or any other easily guessed and attained information, but rather something you will remember. A password that includes your favorite high school teacher and the year you graduated is a lot harder for a stranger to figure out than your anniversary. Once you've created this unique password, do not write it down to store near the device you are securing. This practice might be easy for your own access, but it could also lead to a breach in your security. Nor should you use the same password over and over again at different websites. If it's compromised once, then it gives a thief access to everything.
Don't Trust Every Phone Call
Many scam artists have begun to target senior citizens with phone calls pretending to be someone they are not. The IRS will not call and threaten to throw you in jail for delinquent taxes. Microsoft does not call you because there was a security breach. Companies and governments do not have the time to call individuals to resolve the issues over the phone. Mortgage companies and banks do make you confirm your identity before discussing your account, however, you should only trust that these companies if you called them. Do your research on the company calling before giving away personal information.
New Home, New Gadgets
Many senior citizens downsize or move to retirement homes as their children grow up and move out. In a previous home, you may have known your neighbors and felt safe and secure. There are no guarantees that your new neighbors will be as trustworthy. The best way to avoid problems is to equip your home with preventative security. Lights set on a timer are a great example! If certain lights turn on even when you're not home, then a burglar or nosy neighbor will never be able to learn your schedule. Setting up a new WiFi? Make sure to connect one with a secure network. Most phones and devices will remember the password, so only visiting grandchildren will be inconvenienced. And not allowing strangers to access your WiFi will make everything you do online safer!
Sure, they say you can't teach an old dog new tricks, but personal security is no trick. Changing our habits comes with the changing times, and online or home privacy is no exception. Even if you yourself aren't a senior citizen, helping a friend, relative or neighbor ensure their security is a great way to practice the habits for yourself. Here's to longer, happier, and more secure lives for us all!